The focus of this JCC branch will be on equipping through training. This branch group will be led by Mayumi at least to start. Others may also take leadership roles depending on specific training topics. The training can be of any kind we choose to be necessary, relevant, and important to training up believers. We may also use JCCT for other training purposes in the future including mobilization training, evangelism or discipleship training, culture training, and even training for future short-term mission teams to Japan! 
This fall, Mayumi san will be leading 'Evangelism Training with First Level' for Japanese believers all in Japanese. The details for this training can be found on the flyer below. 
Lastly, for the English speakers, there will be an English version of the same training that will be offered in February.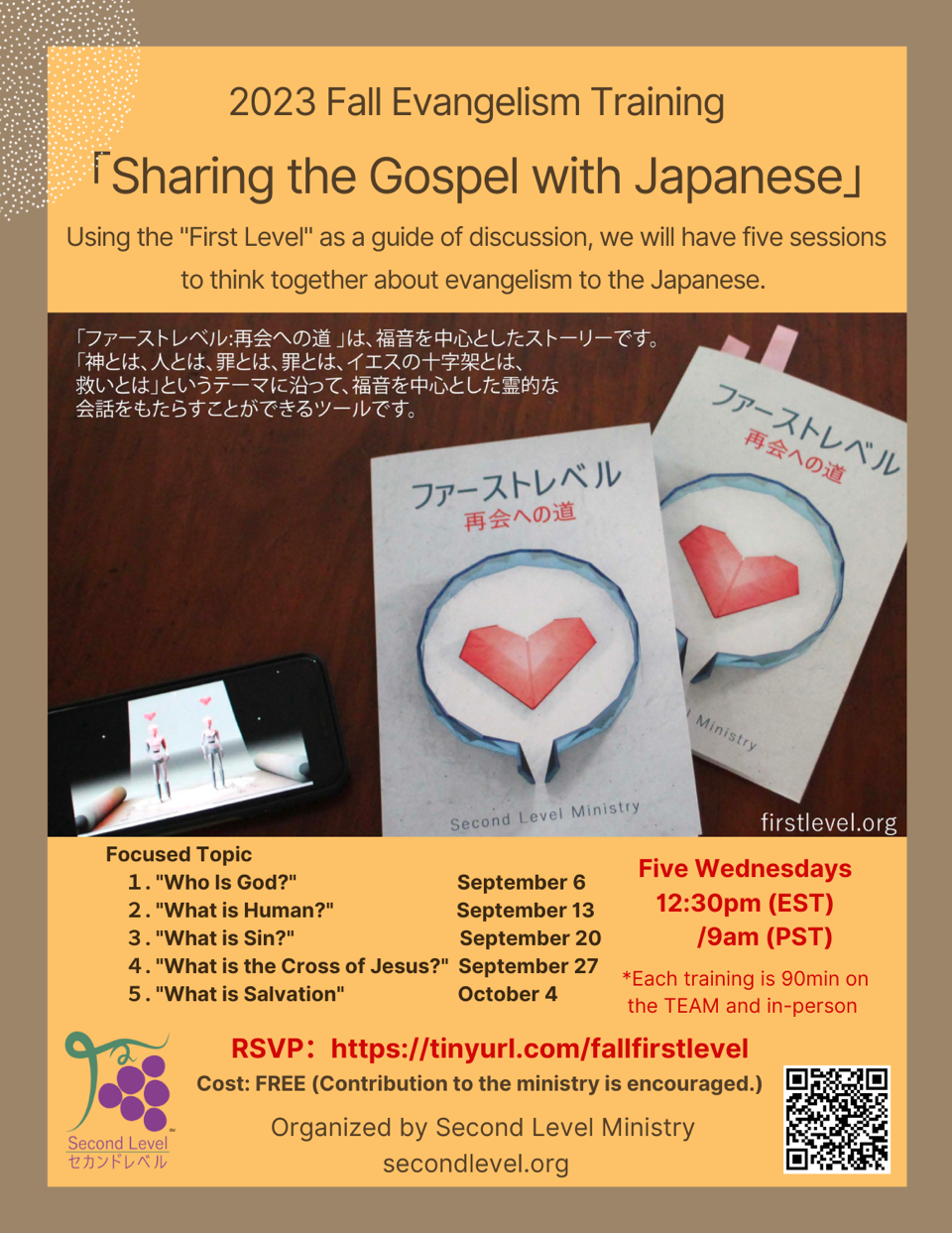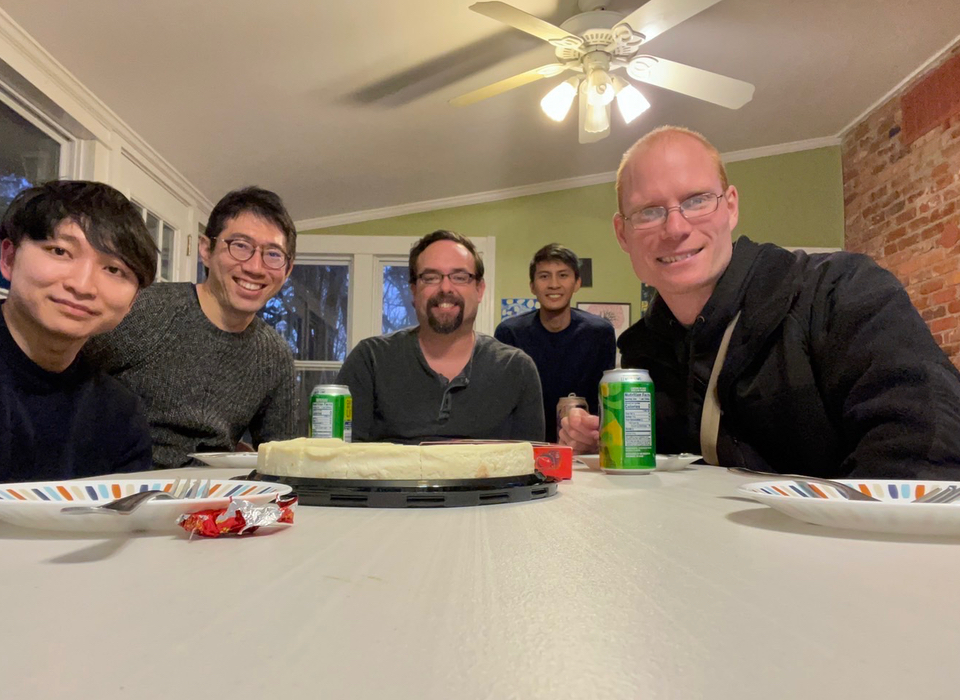 JCCT was started in 2019 to help local Japanese Christians grow in their faith and walk with Jesus. Ever since then, JCCT has helped many people (Japanese and non-Japanese alike) learn what the Bible says about what it means to follow Jesus and how to live a life glorifying to God. The group also shares the hope found in Jesus whenever they can.
 This is an opportunity for disciples to be made in the Japanese community nearby Tucker. We hope to have Bible studies & Bible discussions, hang out together through drinking coffee/tea, cooking, watching a sports game, or playing a board game, and hope to occasionally attend local Tucker events together.
Matthew 18:20, "For where two or three gather in my name, there am I with them."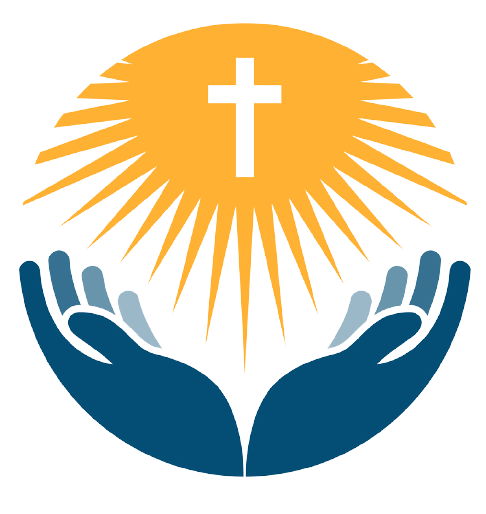 We believe as the church community in tithing and giving back to God and to the church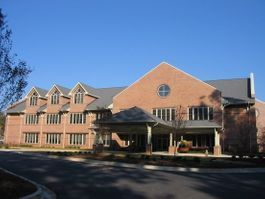 Sunday
12:15 pm Potluck Lunch
1:00 pm Bilingual Service
(Japanese/English)